Ice Cream Cakes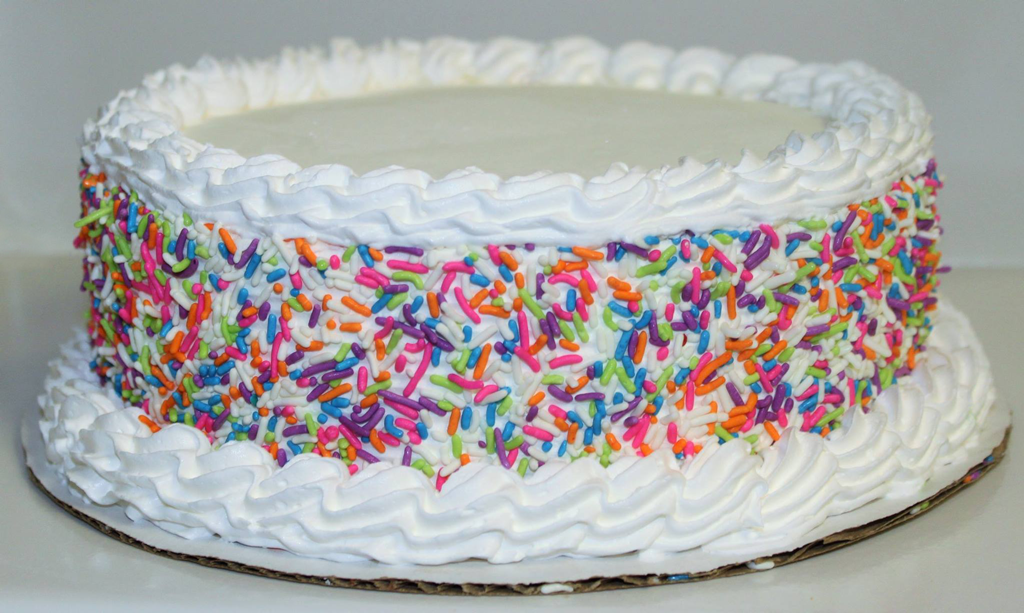 Our hand-crafted ice cream cakes are made with vanilla and chocolate ice cream with a cookie fudge center.
Please order them in person at least 3 days before you need them. Otherwise, we can't guarantee availability. We usually have some smaller cakes available for on-the-spot purchase, but we don't keep rectangular sheet cakes in stock, and they take us 3 days to make.
Gluten-free cakes can be made for an additional charge. Cakes made with any flavor of our hard ice cream can also be ordered at an additional expense.
Please see the sizing chart below to pick out the best cake for your event. The cakes are not pre-cut; the serving sizes & slices drawn on the cakes are just our recommendations.

We require a deposit on all of the bigger cakes, so please come down to Weir's and place your order in person. Thank you!